Bio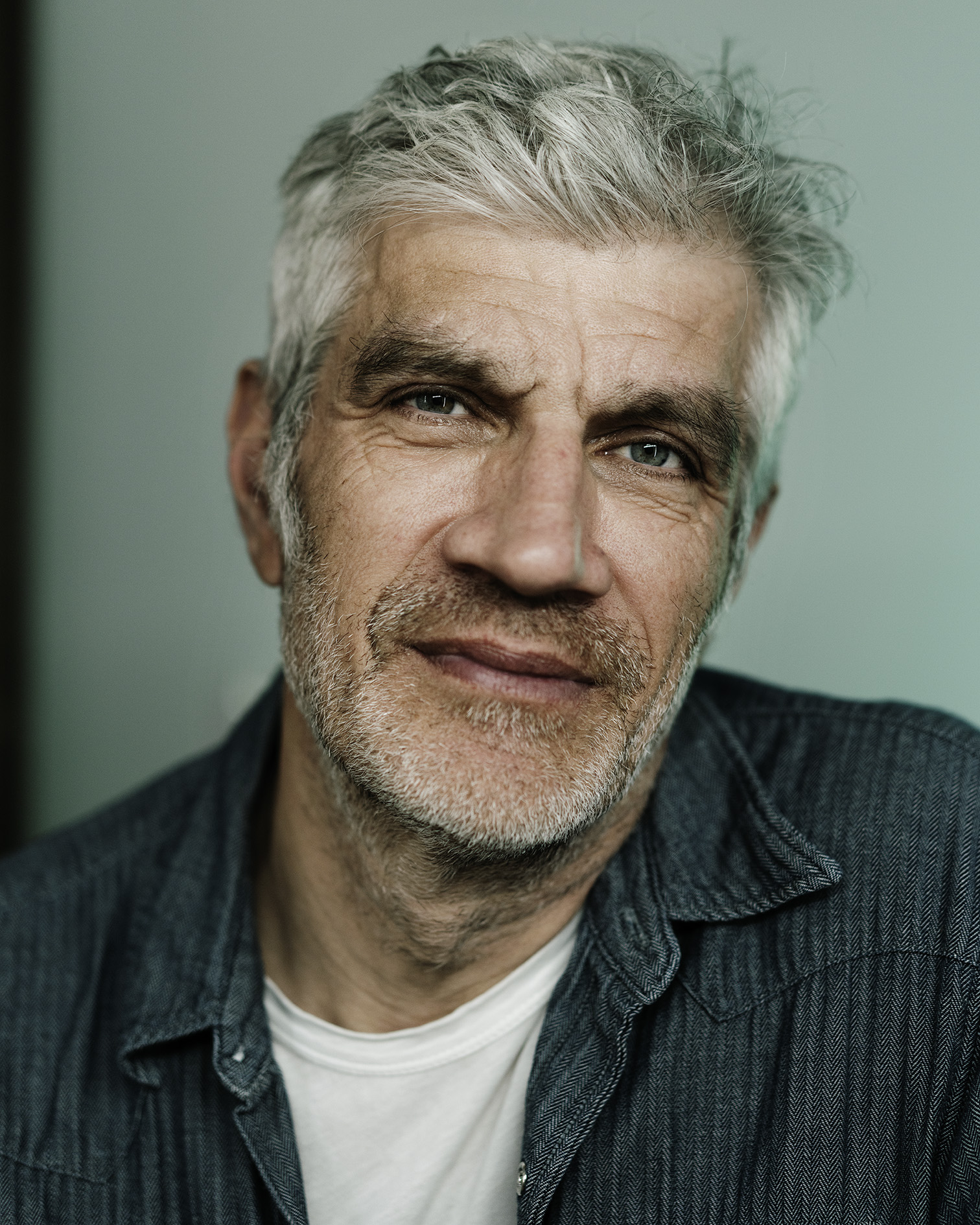 Having earned his degree in Applied Arts at the Estienne School in Paris, Grégoire Korganow began his career as a photojournalist in 1991, immediately developing his own personal style. He worked for French and international publications such as Libération, the New York Times, National Geographic, Marie Claire and Le monde. He joined the Agency Métis in 1998, then the Rapho Agency in 2002. In 2001, he co-founded the photo magazine de l'air and directed and created, from 1998 to 2003, the collection of photo books called Avoir 20 ans [Being 20 years old], for Editions Alternative. He is often invited to do residencies and his work has been shown all over France and abroad, notably at the Maison Européenne de la Photographie in Paris, Les Rencontres d'Arles, Visa pour l'image, Musée des Confluences in Lyon, Three Shadows Art Center in Beijing, China, the MilanTriennial, and Deichtorhallen in Hamburg, Germany.

In 2008, Christian Lacroix, the guest of homor at the Rencontres photographiques in Arles, showed À côté [Nearby], a piece about the chaotic lives of the families of detained invidivuals. This series was the first stage of his intense period working in and around French prisons. From 2010 to 2013, in his capacity as Inspector of Locations of Deprivation of Freedom, the photographer committed to documenting the stark reality of carceral conditions, over an unprecedented immersion into more than twenty different penitientiary establishments and prisons in France. In 2015, the Prisons series was shown at the Maison européenne de la photographie in Paris and was also issued as a book (Editions Neus) and was excerpted in many publications. From 2017 to 2021, Grégoire Korganow continued working on his studies of detained persons, this time from the outside, creating an installation called Proche [Close], shown in July 2021 at the Church of the Celestines under the auspices of the 75th edition of the Avignon Festival and was published as a book via Editions Filigranes.

Concurrently, from 2010 to 2019, he created a series of portraits of fathers with their sons, called Père et Fils [Father and Sons] which was recognized in France and around the world as an emblematic way of representing the male figure. This intimate series deals with time, heredity, the fragility of human bodies -- and it is the first and only one to reveal parts of the artist's own life. The series begins with two autoportraits, one with his son, the other with his father. This diptych is accompanied by other portrait duos, filmed at a range of residencies and exhibitions in France from 2009 to 2015, and in Brazil and China in 2016. The photographic shoots were recorded in a documentary film by Stéphane Mercurio, Quelques choses des hommes [Men's things], shown on France 2 television, which was awarded several prizes. The French series was also published as a book (Editions Neus, 2016).

Grégoire Korganow's studies of bodies and their different states brought him to also study movement and performance, and to begin incorporaing film as well as photography into his process. In 2014, Jean-Paul Montanari (director of the Montpellier Festival) chose him as a "red wire" artist at the Festival, in Sortie de scène [Stage exit], a photographic series in which he evaluated/ studied dance through the immobile bodies of dancers around the world -- just after they finish a performance. In 2020, Didier Deschamps, the former director of the Chaillot-TNC invited him to create L'instant d'avant [The instant beforehand] which Grégoire Korganow interpreted as what happens before stepping onstage, the feeling, the promise of imminent emotion.

Grégoire Korganow also works with other performers, circus artists like Johann le Guillerm and the choreographer Amala Dianor. Since 2013, he has made several dance films such as Nioun Rec, based on a piece by Dianor for France TV/ culturebox, which was selected and shown at many festivals; Les Voyageurs [The travelers] was shown at the FIHDH in Geneva (2018); Un temps de rêves [Dream time] was selected for the OVNI Festival in 2018 and 2020. He has also shot multi-screen installation films for museums, notably for the Cité internationale de la langue française which will open at the end of 2022.

Grégoire Korganow has been selected and nominated for many prizes, notably as a finalist for the Fondation des Treilles and also a finalist for the Four Hands Swiss Life prize with the musician Mehdi Chaïb (2020). He was nominated for the Niépce prize (2013), and was a finalist for the Photography prize Marc Ladreit de Lacharrière‑Académie des Beaux-Arts (2012).

Grégoire Korganow taught photography in 2012 at the University of Paris 1 and in 2017 at the School of Images des Gobelins in Paris, and teaches workshops in France and abroad on a regular basis.